Posted: December 2, 2022 By: beba
#Hashish, A different type of Hash Tag!
We here at Chronic Buddha Have done it once again by bringing you Some fine Moroccan Hash for you all to enjoy. With so many types available, we have secured something we can be proud of. The textures need to be right, not to hard not to soft and it needs to have that authentic moroccan aroma & flavor. If your new to the Hash game then don't fret, we got you covered and selected a premium hashish from the moroccan lineage that will have you dazed for hours. This is some truly potent hashish that will have the experienced users couch locked so make sure to start with a little and take it from there as there is no need to smoke to much as it is one potent Moroccan Hashish.
The Main thing to look out for when picking out a good Moroccan hash is by looking at the color which should be a dark pale brown on the outside and then a golden lighter brown on the inside throughout the piece as you crack it open. There should be a nice texture on the inside with a crumbly look as all the thc binds together and then that should be capped off by the undeniable aroma of a earthy, floral and chocolate scent. So whenever you are ready for a ride of the hash train just give our Moroccan Hash a try and use our top notch NYC weed delivery service.
Posted: November 22, 2022 By: beba
Quick, Safe & Easy Weed delivery to Manhattan
If you Live anywhere in Manhattan or just visiting NYC then make sure to order your NYC Weed, Edibles and vapes securely and easily directly with us here at Chronic Buddha. We have been serving the Manhattan community for many years, from the Financial area, china town, L.E.S, east village, midtown and all upper Manhattan areas as well. We carry the fire gas weed that your looking for and all the vapes and edibles you might be looking for so go ahead and order with confidence. Whenever you need a NYC weed delivery to Manhattan NYC Simply Text the number that you see on the top right-hand corner and in a few simple verification steps we will have one of our expert delivery service drivers on their way to you for a quick and simple experience. Shopping here at chronic buddha is a safe experience and always a quick and wonderful experience. To get verified, submit us a state ID & a Selfie with that ID and text it in and then We will add you into our system and get your order on the way which you can expect in about an hour depending on traffic.
We have drivers that Expedite NYC Weed Deliveries to Queens New York, Covering all parts of Astoria NY, Flushing NY, Whitestone NY, Long island NY , L.I.C NY and beyond. Leave the hard work to us, Chronic Buddha Has you covered with speedy deliveries, prompt safe and secure service and quality authentic marijuana products you can trust.
Posted: November 3, 2022 By: beba
NYC Weed Delivery, Safety & Need to Know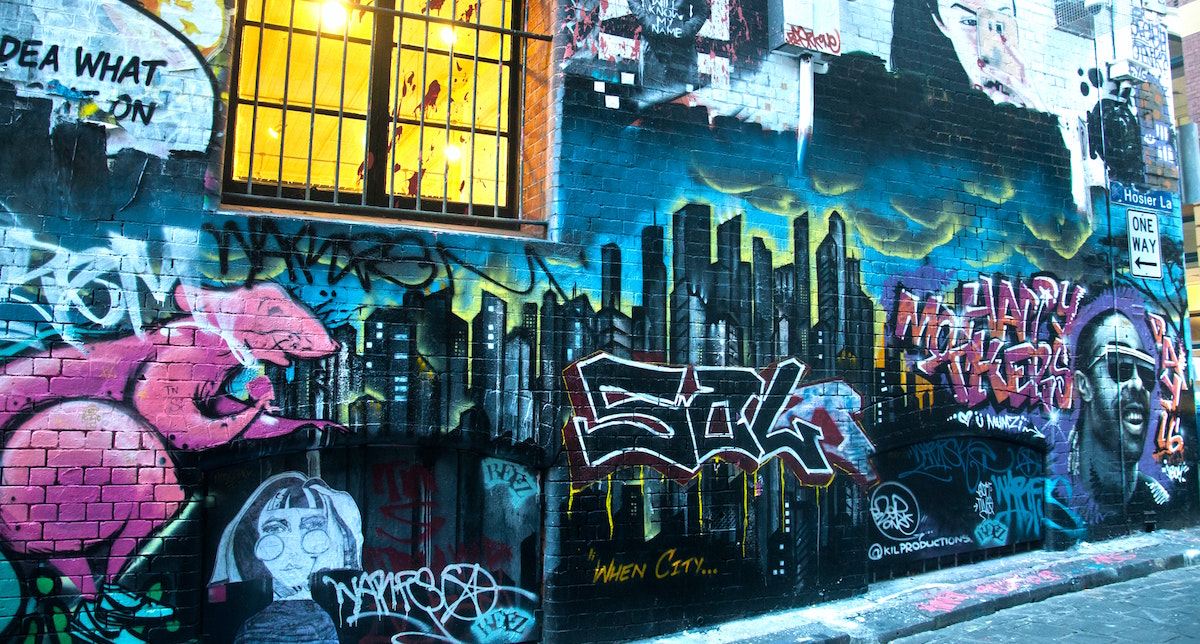 Ordering online through Chronic Buddha is as easy as texting the number in the Top Right hand corner & Our representative will Get you set up, Take your order & send one of our Chronic Buddha Service providers for a quick, easy NYC WEED delivery experience that usually is within an hour depending on traffic. Safety is our top priority for both you the buyer and our service drivers as we take precautions so you can feel safe and secure making a purchase with us at Chronic Buddha.
Purchasing from a NYC WEEED DELIVERY can be daunting as it becomes more legal than ever before and the spread of lower class weed becomes a issue. Many of the outlets that are available carry products that dont match the name, look good but barely have any effect. Vape products that are strictly black market or untested. There are so many fake products out there and you need to be careful. The grass isn't always greener on the other side, and we see it all the time. We have been in business for many years and carry official proven products from our weed strains to our vape, preroll and dab products which can be authenticated and our strains which are what we say they are. Shopping with us at Chronic Buddha is a easy experience and you can rest assured that you are receiving high quality products and a great delivery service that has your safety in mind.
We have drivers that Expedite NYC Weed Deliveries to Queens New York, Covering all parts of Astoria NY, Flushing NY, Whitestone NY, Long island NY , L.I.C NY and beyond. Leave the hard work to us, Chronic Buddha Has you covered with speedy deliveries, prompt safe and secure service and quality authentic marijuana products you can trust.
Posted: October 29, 2022 By: beba
Authentic Verified Sauce Bars For NYC Delivery
You can rest assured we here at Chronic Buddha carry the real authentic verifiable Sauce Bars from sauce essentials. You get to choose from a myriad of Original Sauce Bar flavors and with the Verifiable Scratch Off code which is typed into this site Check Product – Sauce Essentials to get instant verification that our Sauce Bars are Authentic. The Battery is the classic flat style which can be recharged via usb cable and the tank filled with Sauce Bar Oil is built in for a easy to use Vape product that is strong and tasty. Each unique flavor from Fire Og, Strawberry Cough, White Widow, Sour Diesel and many more are all crafted for their awesome taste and powerful high.
Posted: October 28, 2022 By: beba
Sativa Lovers Rejoice
We carry a full lineage of Indica dominate strains which our customers love knowing we always have a assortment of strains ranging in Sativa dominant strains that are in 90% range and Indica strains that also are in the 90% range. We also have many Hybrid strains are more in line with 50/50% which are great strains and are wildly popular lately as they produce effects which are split between a body and head high thats more evenly balanced while others prefer a dominant sativa high that's uplifting or a indica high that is more body centric. Both types can be great for many uses such as pain or relaxing the mind. Personally, I love indicas for the body high and they are great for when im looking to chill and soothe out the stress from a long day, but true real sativa's is what I smoke and vape throughout the day.
There is something special about the uplifting high i get when i smoke let's say a sour diesel or a mac jack which hits the head in a way that's unique and keeps me in a happier overall mood. The issue is finding real Sativa's as much of what's out there are hybrids claiming to be Sativa's. Luckily, we work directly with Farms and can always ensure that you are purchasing a True real sativa strain from chronic buddha. We dissect the strains and make sure that we correctly differentiate The Sativa's from the Hybrids to guarantee that you get exactly what you order. A real connoisseur and grower can distinguish between the two and that's what we do here at chronic buddha as we pride ourselves in having the latest Sativa flavors but also the sought-out strains such as Jack Herer, Sour Jacks, Mac Jack, Sour diesel and many others which we carry on the regular and ensure the high standards we put on ourselves to deliver you Real Authentic products.
LEMON SOUR DIESEL – Chronic Buddha
PINK JACK RUNTZ – Chronic Buddha
Posted: October 19, 2022 By: beba
Sauce Bar Live Resin Verified
Live and direct From the Sauce source we are proud here at Chronic Buddha at our latest drop. The New Sauce Bar Live Resin Vape Pens. I have been personally waiting for them to hit the buddha office. Sauce bar in general has really become very popular and pretty much everywhere I go they all seem to be vaping on a Sauce Bar essential and honestly, I can understand why. The battery itself works properly with very little issues to be had and the flavor and taste on pretty much all the flavors is spot on and smooth followed by that high that Hits every time. So, it's no wonder many have been excited at the prospect of a new sauce bar but this time with that live resin appeal.
These new Live Resin sauce Bars come in many flavors such as Vanilla frosting, Sunset Sherbert, Og chem, Slurricane, Northern lights and Biscotti and all made with the finest, highest quality Live Resin. The smoothness of the hit was the first thing I noticed, and it impressed me. I can taste the difference, and these are going to be my new favorites for sure. Its an immediate hit that seems to last longer with more of a punch. The Sauce Bars where always essential but these Live Resin sauce bars might essentially take the cake. These also have the same Authentic Verifiable Security Code as the original Sauce Bars which are just as easy to authenticate. We carry the Real Deal, Always.
Posted: October 15, 2022 By: beba
POLKADOT BELGIAN CHOCOLATE
Always check out our Polkadot page Polkadot Belgian Chocolate – Chronic Buddha for All the New flavors we have added. Im finding myself micro dosing these every few days along with a session of flower and finding my perfect balance. You can rest assured we carry only the official Polkadot belgium Chocolates.
These are becoming very popular and are flying off the shelves sort to speak. Directly from the farm, these have arrived on the scene and are letting people experience the mind bending effects from this great tasting chocolate. We tried these out when they arrived and found that the flavors are pretty spot on, they must have some great chefs over a the polkadot farms. The chocolate can be taken by a piece at a time and then wait it out to see the desired effect then raise your consumption as needed. being able to control your dosage is what makes these a winning formula. Go for a smooth light ride with one square or for experienced users take a little more and get ready for the colorful wavy effects that last for hours. They give me a smooth feeling that is controllable at all stages. The feeling is recognizable 40 minutes after ingestion and make a great treat to try with the friends.
Authentic Loud Sauce Bars
Im the lucky one around the offices here at Chronic Buddha as I get to try out all the new products that arrive every few days and when the New Loud Sauce bars arrived, I was in total joy. It's all about the flavor and high with me and these stepped up to the challenge. Each flavor is spot on and the rush comes on immediately and smoothly which is what I like. The most important step is to make sure that the product you are buying is real and verifiable. Simply grab your Loud Sauce Bar box and scratch off the area to reveal your Authentication QR code, Scan the QR code and you will be brought to a page which verifies your Loud Sauce Bars. Simple and easy , just like our Loud Sauce Bars. LOUD SAUCE BARS – Chronic Buddha
Click this link to see a Loud Sauce Bar Verification Page: CANNASAFE (thecannasafe.com)
Loud Sauce bars strains : Cheetah Piss, TangEray. Verifiable sauce bars collaboration with Loud Snacks we are proud to bring you Loud Sauce bars.
Posted: September 26, 2022 By: beba
Punch Bars THC infused Chocolate $20
Official Punch Bars on board. 225 mg of cannabinoids. Flavors: Strawberry Cheesecake, Key Lime Pie, White Chocolate Macadamia Nut, Peaches N Cream.
These are one of my all-time go To's when it comes to Cannabis Infused Chocolates. Everyone at Chronic Buddha has experienced the Strong body high associated with Punch Bars. The taste is delightful in every bight and the high comes in around 30 minutes or depending on when you ate last. Starting off with just one square and then working your way to another bite is how I like to ingest the Punch Bar. Being a veteran, I can tolerate 3 squares which I noticed lets me enjoy my high then I sleep like a baby and the best part is they work each and every time. PUNCH BARS THC INFUSED CHOCOLATE – Chronic Buddha