Manhattan's Best Weed Delivery Service
Manhattan Marijuana Delivery
AAA Buds - $40 per 8th - 3 8ths for $100
Manhattan Edibles Delivery
Manhattan THC Vape & Preroll Delivery
THC Concentrates Delivery Manhattan
Chronic Buddha RX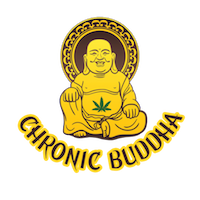 About Chronic Buddha - Manhattan
Chronic Buddha specializes in delivering the finest quality cannabis products to customers near Manhattan, NY. We source our weed strains from from Organic farms grown locally on US soil. Our growers utilize safe and sustainable farming practices to produce the finest quality products your money can buy. As regulations have lifted, bad actors are now selling low quality knockoffs of top weed brands in Manhattan. We pride ourselves of having the strictest quality standards of any Manhattan weed delivery service, a we meticulously source our products from reliable vendors or directly from the manufacturer. We stock only the best quality strains, edible brands, vape brands, and concentrates and we deliver it right to your door the same day in Manhattan for free. That's why we when you buy Chronic Buddha, you're getting the real deal.
We always try to keep in stock our customer's favorite products. If there's a specific brand or strain that you'd like us to carry, just call us and let us know or contact us here. If you see a brand or strain mentioned on this site that is not currently in stock, chances are we already have it on reorder and will have it soon again. Don't hesitate to reach out with requests, we take care of our customers!
Referral Program
We appreciate your support! If you refer us any NYC customers that make a purchase of $100 or more, you'll get $50 OFF your next delivery!
How Does Our Weed Delivery Service Work?
We offer free same day weed delivery for all cannabis products from noon until midnight daily, seven days a week. We are usually able to delivery your order within an hour, and we cover all of Manhattan, Queens, and Manhattan.
Important Update!
For your safety and the safety of our delivery people, we are now requiring ID verification for all new customers placing their first order with Chronic Buddha. We'll ask that you text us a recent picture and your photo ID to ensure the safety of everyone. In light of recent events, we're doing our best to ensure the safety of all of Chronic Buddha's happy customers. Thank you for understanding!